At the end of 2015, my then fiancée and I decided July 2017 would be a good time to get married, in the Bahamas on a beach. It was a perfect plan.
That plan would not last long, as in the 5 years we've been together, we move pretty quickly.
With our paloozas going strong, in 2016, we decided to break from the MCU but stay with Marvel, and got together for the first Deadpool movie. We all converged on Houston for the first time as a team.
It was while I was there in February 2016 that we also decided we would move our wedding up a year, to well, 5 months later. It was an ambitious plan, but one that we pulled off. Deadpool was great. It was a good time to spend with what has been deemed as "Brothers." Our time together is a brotherhood. It is one of my fondest memories of the last 10 years. Every year, they get better, and better.
I also started planning a feature film, that I am still working on. We shot that summer, before the wedding. I'll blog about this whole thing at some point, but it hasn't gone like I expected it to go.
In May 2016, we all met up once again. Phoenix. I knew with planning, our time as far as the guys coming to our wedding, wasn't going to work. But, it's okay. We had two great paloozas in a short amount of time. Our paloozas are always unplanned. We don't have a schedule, we just sort of arrive, watch movies, go eat places our host has an idea of where to take us, and the unscheduled part of it all, is the best part. Spontaneity at its finest. (I purposely have thrown this part in here, which will come in play later).
In July 2016, we left our home in Phoenix, to head back to my now wife's home state of New Hampshire to get married. We got married on 7-23-16, in Portsmouth, NH. Our children was our best man/bridesmaids.
It was a lovely, lovely wedding. My favorite day ever.
Probably one of my most memorable summers. We stayed on a lake for a few weeks, had a great wedding, with great friends/guests. There is nothing about that day I would change/trade for in a million years.
I've already talked about how I tend to hold grudges, so I won't go into it, but I stopped talking to my Dad in October of 2016. I haven't talked to him since, and since I am about as stubborn as an unfed mule, I don't see that changing. He missed my wedding, both this one, and my first one. So he's not the type to be relied on, and my family to this day has yet to meet him.
Being up there in age, my wife and I knew we wanted one more child, together. As of this typing, I'm close to 40. We started trying about that time. October 2016.
Doctor Strange, an important movie in the MCU dropped in 2016. First time we got a glimpse at the Time Stone, and some important players in the MCU. We did not have a palooza, mostly because we had already had two that year, plus a wedding. The next morning, after I watched it, I found out my wife was pregnant. Was a great morning. Sucked for her though, she had morning sickness for two months and trying to hide that from the kids for that long was an incredible feat.
In May of 2017, we descended on Buffalo, NY for our first time. We watched Guardians of The Galaxy 2. Look, I'll be honest, not my favorite of the two, I think the first one is better. It would be the last trip for me until well, 2018 as my wife was far along to having Finn.
Spider-Man homecoming: was brilliant. That's all I can say about that movie. It was very enjoyable, and watchable. It was how I think Spider-Man was always meant to be.
If you and I are friends on Facebook, you are aware of Finn Friday's. On August 10th, my wife went into Labor around 1pm, and sent me a Lion King Gif "it is time." Okay first of all, how perfect is that. Like, super perfect. Finn held on til his due date. 12:01 a.m. 8-11, a Friday. I've kind of held the tradition together of taking pictures and posting them every Friday. I'm home with Finn now all day, every day. It's neat watching a kid grow up, and be there to spend time with him. I've gathered an insane amount of photos of him in the nearly two years hes been on this planet. He has made our lives infinitely better.
Vasectomy in October 2017, lol. No mo children for me. hahaha Snip. Snip.
Thor Ragnarok: funniest and best Thor by far. I have enjoyed the Thor movies, but this one was far and away the best of them. It's so quotable, so funny, so rewatchable. We finally saw the power that Thor possesses, and his quick wit. It certainly set up the events of Infinity War, and we are all better for it.
In December 2017, The Last Jedi came out. First off, I enjoy Star Wars movies. I don't go to the movies to watch Cinematic Masterpieces of Star Wars movies. I'm not a diehard. I don't obsess over Star Wars movies.
I watch them, and enjoy them. I didn't go see it with friends, as my wife had recently returned to work, and I waited to long to tell my friends I could go. So, I went alone. Again, I enjoyed it.
This is where the rift in our group started. The now former friend, sent a bulletpoint list of items on why he didn't like the movie, and said "Debate me as to why I'm wrong." I refused. I knew him. You could tell this guy the sun was yellow, and he would say "Well here's why you're wrong," and then proceed to tell you the shades of yellow it is, but not actually yellow.
Again, I like Star Wars, but not debate you level as to why your list of reason to hate the movie is worth my time. I don't care enough to care. He cussed at me, and I left the string of text messages, and it created a problem. But, not enough where we couldn't heal it. As we all resumed our normal talking pattern in January, right before we were to head to Houston for Black Panther.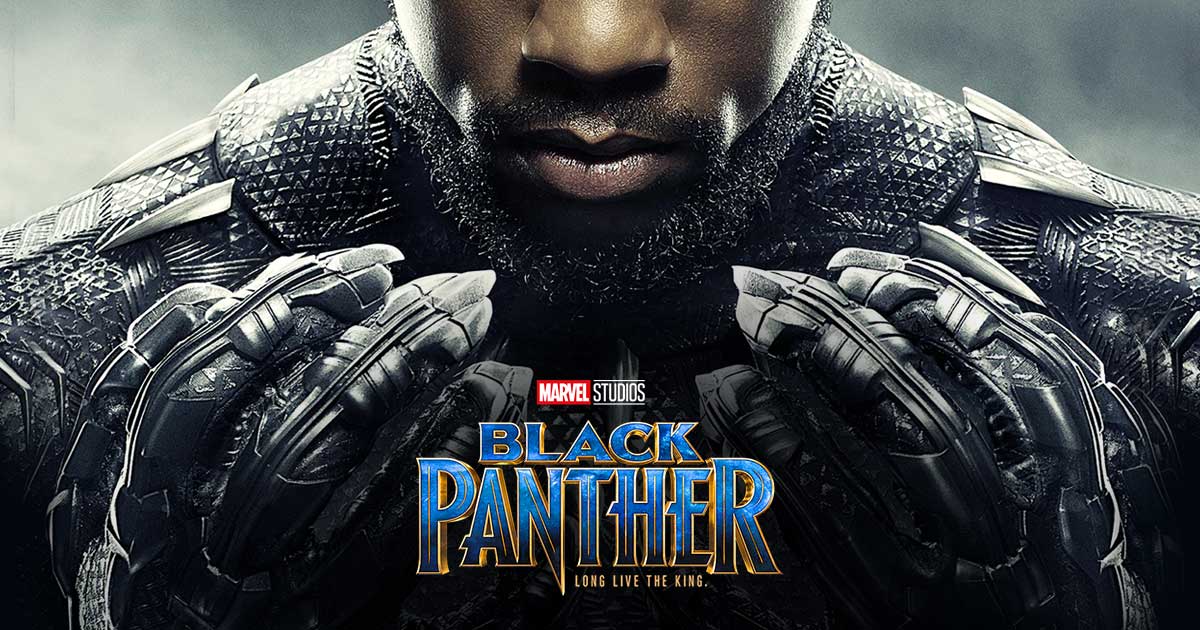 In 2018, Black Panther came out, so we were planning to go to Houston. Look, there were 4 of us. I had already booked my ticket. One had also booked his ticket, but he had a surgery, so he was unable to make it. The fourth, the one that the rift occurred with, told us he had to work. it's fine. We dubbed it "half a palooza."
Narrator: he in fact did not have to.
It's fine, I had a good time. I wished everyone would have been there, but you work with what we have. the 1/2 palooza, we watched Black Panther in the theater 6 times in 3 days, and it was a blast. I've now had small palooza's with each of them individually, and that was a great way to close the loop.
We did miss the group. As a whole, it's fun, we eat, drink, laugh, watch movies, discuss MCU/Nerd theories, life, everything.
It's also about this time, we decided that we were going to get a team tattoo. One to commemorate the end of the 22 movies. We would do it in 2019, when the Final Avengers movie came out.
We got our tickets for Infinity War in March 2018. It was going to be a monumental event. I ended up getting 12 tickets for the movie.
Little did I know at the time, it would be the last movie that all 4 of us would see together, as the proverbial shit hit the fan that weekend.
Last Week:
Wednesday: Phase 3 Part 2: Whatever It Takes