Here is the conclusion to this four part story.
In April of 2018, our little Palooza Family came to Phoenix. As I've said before, we do not structure these. Since the 1/2 palooza, there were texts going back and forth about where to eat, and what to do, and…
Well..
There was a schedule. It was a schedule of times we eat, what events we attend, everything. It was as if all of the fun of these unstructured events were being sucked out. There were 4 of us, but one made the schedule. Coincidentally, he is also the one who is no longer in the group. My every day life at home is structured, these fun twice yearly events, never were meant to be structured. Yet, somehow they became that way.
This schedule became a thing. I have five children. Infinity War happened to fall on the week where there was a Teacher Strike here in Phoenix. I have a 5 bedroom house. The other guy, has a three bedroom apartment. He wanted me to drag my children from this house, to his apartment to hang out. Lolnope. So, it began that he was upset about the schedule. About us not sticking to what he planned.
That Thursday of Infinity War, we went down to support the teachers and march on the capital. We did what was in the longterm best interest of our family. I support the teachers, and administrators who take an active part in our children's lives to help them grow and learn. Hell, since then, I've become more active in the school as I'm now part of the PTSO. That morning, his breakfast plan, his us watching movies at his house, was down the drain. He wasn't happy.
Look, I choose my kids over this any day, my kids future is my most important priority in this world.
The others, were free to choose as they want. But once again, the structure is not what we do. It's all unplanned. I didn't end up hanging with them. We came home, and the others came to hang here. He, his wife, and their friend all went to a bar before the movie.
This was on the schedule. Not my schedule. I am not a "drink heavily" before a movie type person.
As I said before, I purchased 12 tickets. There were the four of us, plus our wives (3) girlfriend (1), that's 8 so far. Plus my good friend, Freddie and his wife. 10 total. Plus another friend and her boyfriend.
Okay, so we met at the theater, three of them showed up drunk. I asked where the other ones boyfriend was, and she said she was no longer with him. Great, a ticket wasted. I would've brought my teen had I known in advance. Needless to say, this level of inconsideration, I was not happy, and I let it be known.
We had him uber up to the theater. No big deal. It would've just been nice to know beforehand.
The three, then proceeded to hit the bar, where more drinks were consumed. Now, they know my son. And when he showed up, one got in his face to greet him, and my teen son asked them…"Are you drunk," which of course, they were.
This series of events started to spiral from here.
We watched Infinity War. Now, let me say, there was even drama with the seats, I was waiting for my teen, so I missed it. Spilled beers as well. It was a messy shitshow. In 11 movies, I'd never seen this at all.
Infinity War, 4 minutes into it, I said it was my favorite Marvel Movie of all-time. To that moment, that still stands. Endgame changed that tho. I loved Infinity War. It was gritty, and one of those movies that makes you say,  WHAT THE FUCK JUST HAPPENED.
That.
Post movie, we tend to stand around, and talk about the movie, before heading to the home we are hanging out at, and talk more.
Only former friend never joined us. He walked past us, and kept going without a word.
Next day, we were supposed to see it again, and he had the tickets. He was "sick." Which is horseshit. He wasn't sick. He was mad as we came to find out. We were "Insufferable" for not sticking to his schedule. We saw Infinity War the next day without him, he sent his wife in his place, and that evening we had a BBQ at my house. He was absent.
We made one last ditch to get him to meet up. Alas, he did not. We normally hit the comic book shops on Saturday, another watch of the movie, and then we all typically go our separate ways. But, he didn't join us. I left the group text, and haven't spoken to him since he told me he would discuss it with me after he "Went to the breakfast place he picked out on the schedule." Like I was a child in trouble. Pass.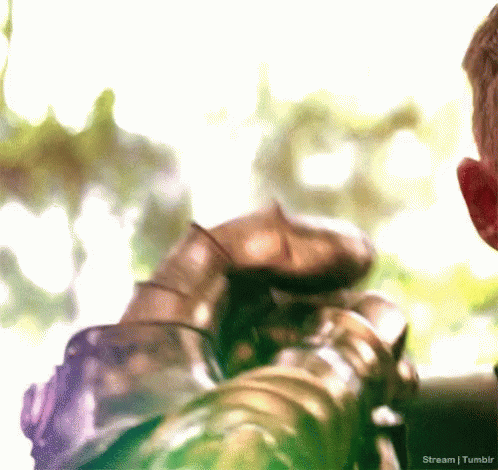 I sent a few texts, even to congratulate him on the impending birth of his new son. Nada.
I have a rule, I only offer once.
And now, that bridge is burned. I am done. I don't wish ill will on anyone, so I will say, good luck dude.
Truly,  like Infinity War, our friendship was snapped out of existence.
—
Ant-Man and the Wasp – enjoyable. Really good. Ant-Man one was better. It was another movie (see Iron Man 2) that wasn't really part of the MCU storyline, except the end credit scene.
We had a wonderful celebration of Finn's first birthday. We were in New Hampshire, and celebrated with family, and came back home to have his first birthday party here.
I love watching my family grow. It has been one of the best joys of my life.
In December of 2019, our Marvel Brother lost his son. I truly don't know the pain he feels, but as a brother/father, I feel it. I flew up to Buffalo to attend the service, as did our third brother. I must say that I don't know how he musters the strength to go on. He is one of the strongest people I will ever know in my life, and I pray for him every day. He is truly a Hulk.
As I've talked about in a previous blog, we had a long week in early March 2019. Thankfully we are all managing much better. We even managed to squeeze in two trips. One to California, which was desperately needed, and to the Grand Canyon.
Captain marvel 2019: ONE OF MY FAVORITE MOVIES IN THE MCU. We made it to Houston and watched a very good movie. I know a lot of idiot fanboys hated it, but I loved it. Then again, I love Brie Larson. Not just as an actress, but as a person. She is strength personified. She's going to be a powerhouse in future movies. I look forward to her being the focal point of the MCU.
Right before I left for Endgame, my wife and I went to get tattoos. Her first, my second. I've been wanting to get my motto for sometime, but I never did. Something small. Was going to go wrist, but, screw that. So as soon as the new Avengers trailers came out, it was like, whoa you're using half my line. So…
I designed this tattoo my self. Of course I had to have Cap in there. He is my guy. He always has been, always will be. Originally I was going to go with the different Avengers logos as the colors from each of the First three movies (blue, red, yellow) but as soon as the artist started coloring the Shield in, I said you know what, please leave just the shield in color. The rest of it, is snapped, like the fallen in Infinity War.
It was in Texas that we decided on the actual design of the tattoos.  Our biggest member, Hulk had a concept that he drew. Simplistic. Almost tribalish. So we looked at the concept, and we tweaked it.
There was three of us now, and also his son, whom we honor.
It's simple, we would all get the same tattoo. We originally talked about same location, but we didn't.
We made it to Buffalo, NY to watch Endgame. I have never ever in my life been as excited to watch a movie as I was Endgame. It was every thing I wanted, and needed, and well…It's my favorite movie of all time. I laughed. Cried. Cheered. Was on the edge of my seat. Since that day, I've watched it about 30 times. There is nothing about this movie I don't like. I see things I've wondered about from past movies, being answered. It's…fantastic.
The original Avengers squad, before Infinity War, got a tattoo to commemorate their historic time as their characters.  Iron Man. Thor. Hulk. Black Widow. Thor. Hawkeye. Captain America. The original 6.
Like theirs, our is a combination of both our alter ego, and as a homage to our Fallen Avenger, Brian's son, Dominic, who unexpectedly passed last December. Here's how ours breaksdown.
Hulk – Green (Brian)

Captain America – Blue  (me)
Spider-Man – Red (Fred)
Avengers logo (yellow)
Pisces symbol  – pink (Dom)
Friday, it was tattoo time. The three of us well, we went in, and came out with tattoos. We are now officially a brotherhood. We didn't need the tattoos to officially make it so, we just wanted to symbolize that no matter what, no matter where, we will always be there for each other.
It hasn't always been smooth, it hasn't always been great. Hell, Phase 1 of the MCU was a true nightmare. Phase 2, things started to smooth out, and well…Phase 3 has been a dream. I have not only found a great family, but I've lucked out and found two good brothers (Plus their significant others). In life we all face challenges, adversity, but it's how we respond to it, and rise is how we are defined.
I'm in a much better place than I was even 5 years ago before this fantastic group of people came into my life.
This is how I think my life was always meant to be, and that's how my life has run parallel to the 22 movies of the MCU. I have grown, and become a much better person in the last 11 years, and as we move forward, I will just continue to stay the course– because no matter how life treats you, or what it throws at you, or how unfair you think it is, or if things appear to be bleak with no discernible way out, you must always somehow someway find a way to survive it.
Whatever it takes.
Previous blogs.